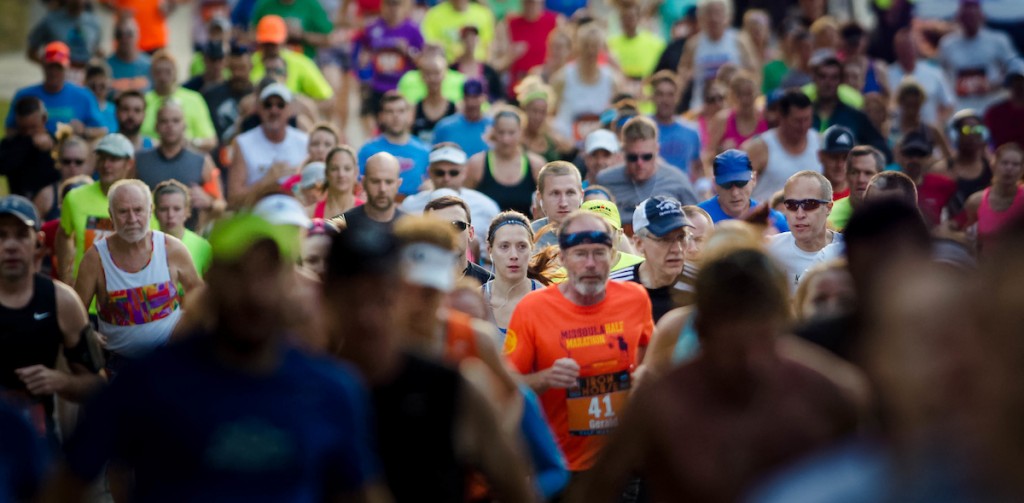 The Iron Horse Half Marathon & 12k is back! With registration open for the 2018 race, we wanted to quickly go over some of the new and exciting things coming to Midway in Fall 2018!
1. Teams
We all know that everyone loves running as a part of a team. Whether your allegiance is to Todd's Road Stumblers, the Bluegrass Runners, or an out-of-state Bourbon Chase team brave (or crazy) enough to attempt the race, you and your friends can measure yourselves against other groups! The first 4 people to register for a team will receive a $5 refund once the 5th person joins!
2. Pacers
We will be offering a variety of pacers this year! Has your goal time been thwarted by the imposing Weisenberger Mill Rd hill before? Take comfort in the knowledge that this year you'll be able to latch on to your pace group and ride that train to glory!
3. Race Ambassadors
We will be accepting applications to be Iron Horse Race Ambassadors until January 30th, 2018. Race Ambassadors will be featured on our Facebook page and will use their love of active lifestyles to act as community leaders for the Iron Horse. All race ambassadors can receive a free race entry and additional Iron Horse swag with referrals! If you are interested in applying to be a race ambassador, click here.
4. Prize Money! 
For the very first time, we will be offering prize money to the top 3 males and females in the half marathon race. For more information on the money breakdown and elite athlete comp entry standards, click here.
5. Additional Race Swag 
We know that people have loved our race shirts in the past, so now we are giving you the opportunity to purchase additional Iron Horse items well below retail price when you register! All additional swag items will be included in your packet on race packet pickup day.
Posted January 16, 2018 in: Event by Zack Beavin
---